For some extra information about navigating the forum you can go to Forum Tips
You need to log in to create posts and topics.
Intercontinental meeting
200 Posts
Our forums friend Peter Pan just ends visiting Europe. Last two days we spent on my friend Mark's rancho. Sven planned to visit me since last three years, we finally met. On a photo, from left: Bulgot (Sven's new best frirnd 🙂 ), Sven himself with Zmora on his Kawasaki, me on BMW rig I made for Mark (as background Mark's biggest pride toy - original WWII Soviet T34 tank):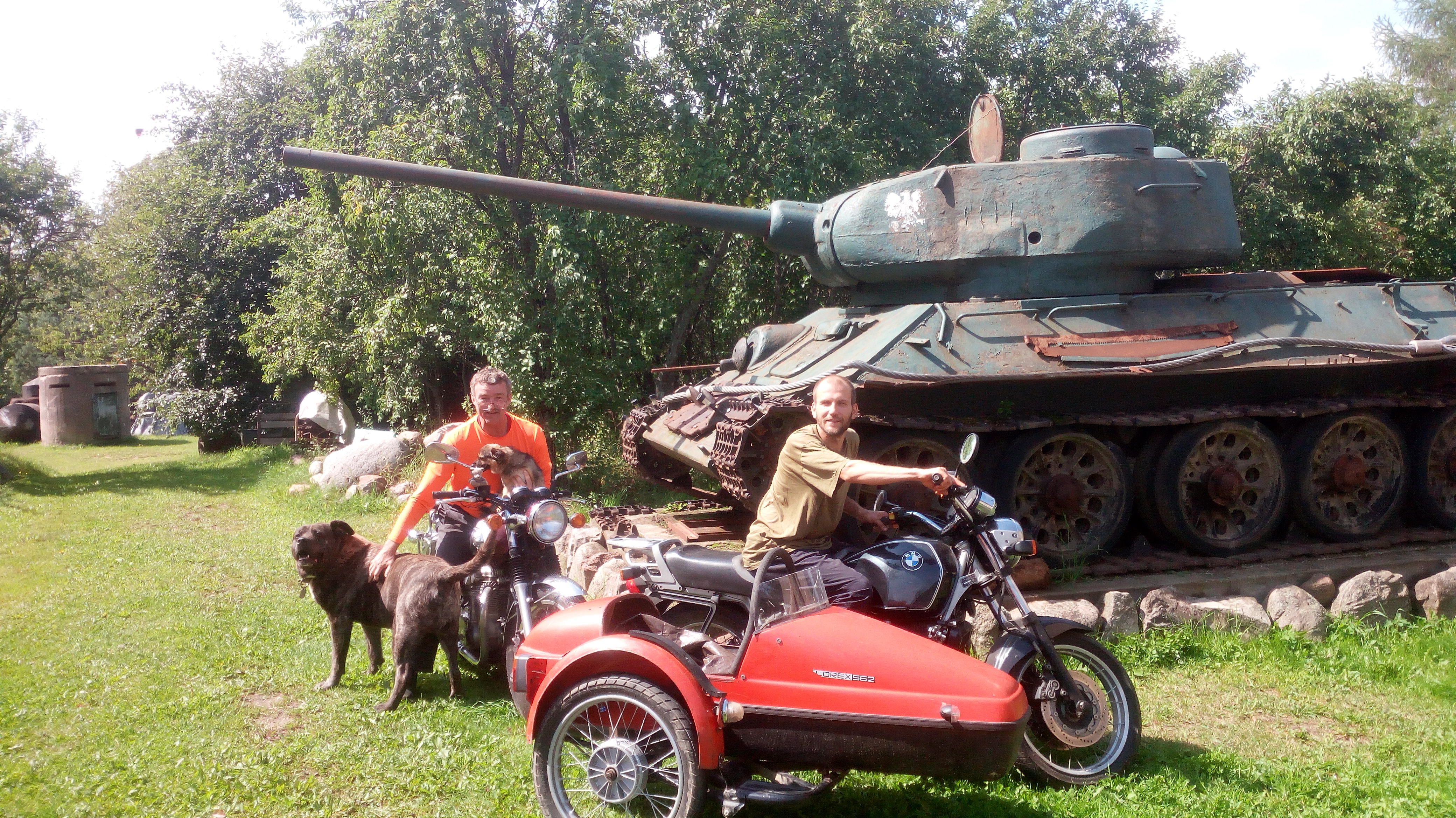 Unfortunately Mark has some important things to do and only "visited" us for an hour.
Great thanks Sven, it was fantastic time, hours of uplifting talks. Like 1000-year old friendship.
Click for thumbs down.
0
Click for thumbs up.
1
162 Posts
Great to renew friendships.
Click for thumbs down.
0
Click for thumbs up.
0
1,267 Posts
Always good to meet eye to eye after years of on line friendship!! I hope to meet Sven in person one day...
Click for thumbs down.
0
Click for thumbs up.
0
Tom Wells aka Reardan Tom
1,949 Posts
It is funny that there are people you met the first time in your life and you are confident with them right from the first moment. Igor is a vivid technitian and good person you have to like from the first moment. From the first handshake I found like if we would know us for decades.
This "intercontinental meeting" as he called it, was a unique oportunity and worth to do the journey. It will take some time to be able to see him again. I hope to some day return for to visit him again and get a better change to know more of Poland.  The journey was most pleasant, " like in old times" with a bit of food in the saddle bags and follow your nose.
In general  as the polish language is in deed tricky and difficult to learn, You overcome language barreers easily by talking with hands and feet. Food is healthy and people are friendly and helpful whereever you get to.
And the cats and dogs do not even need a language...seems they look into hearts right away. (Photo the farm guardians Jacek and Bulgot)
Uploaded files: